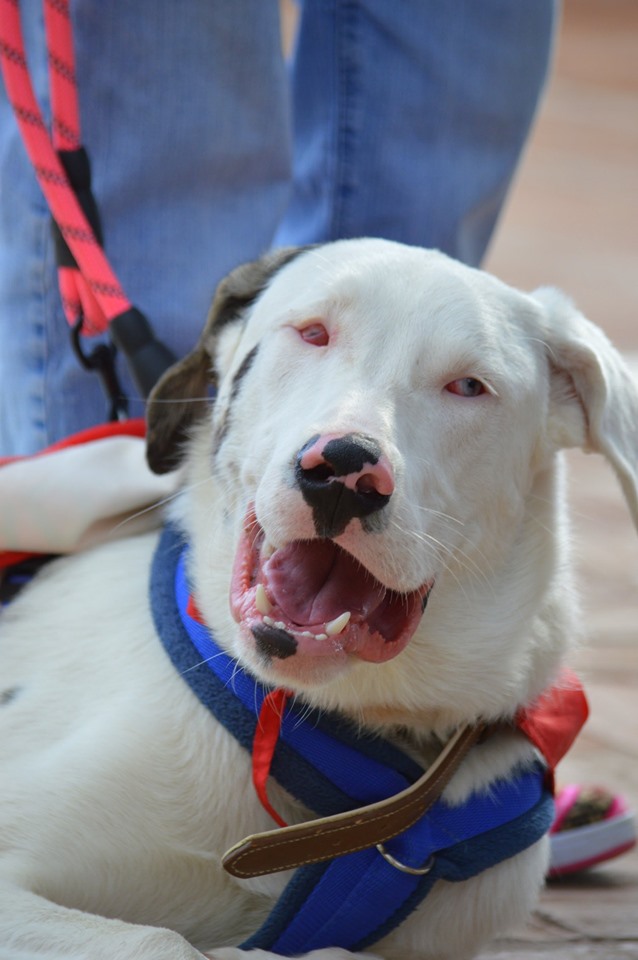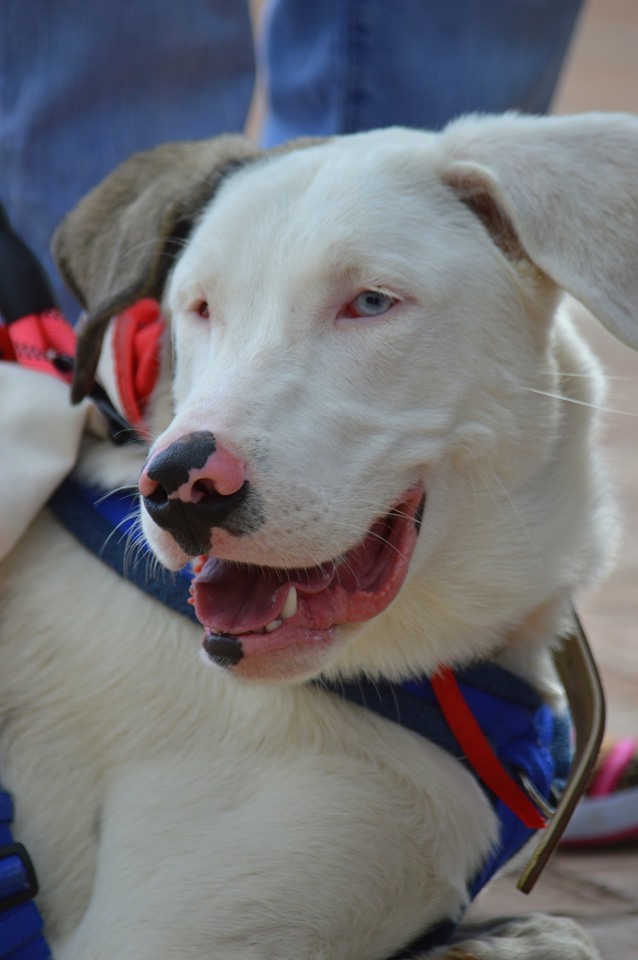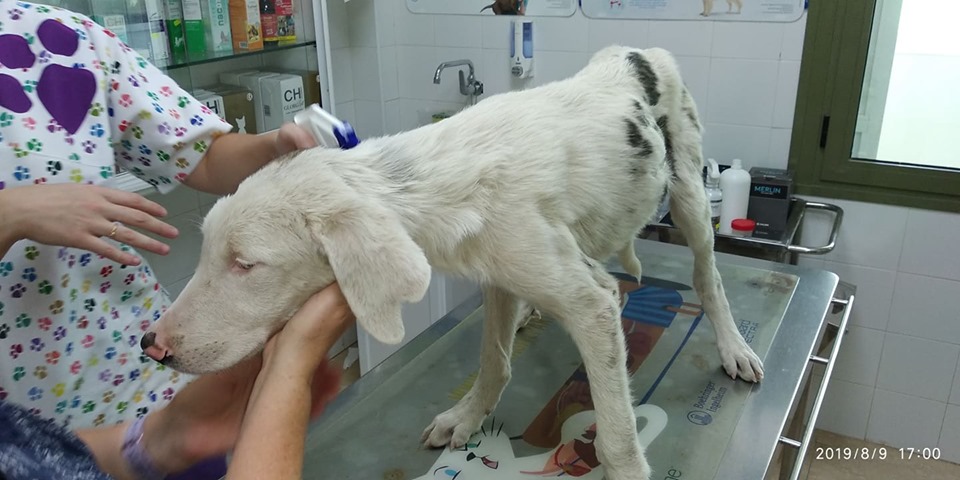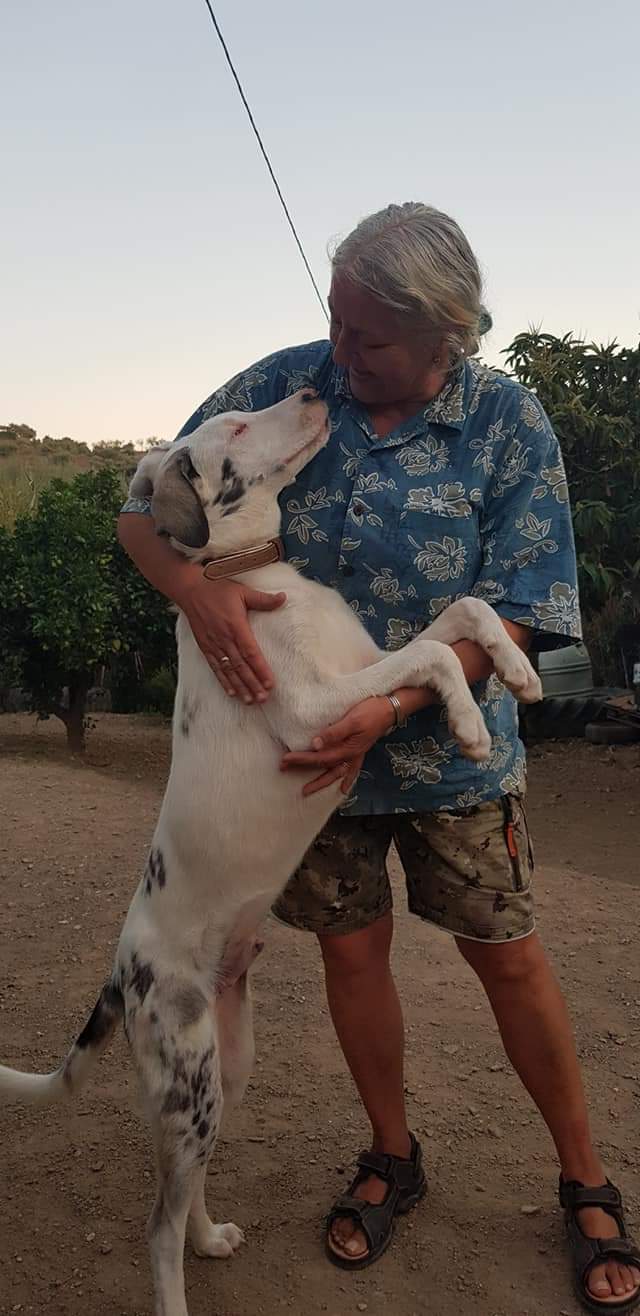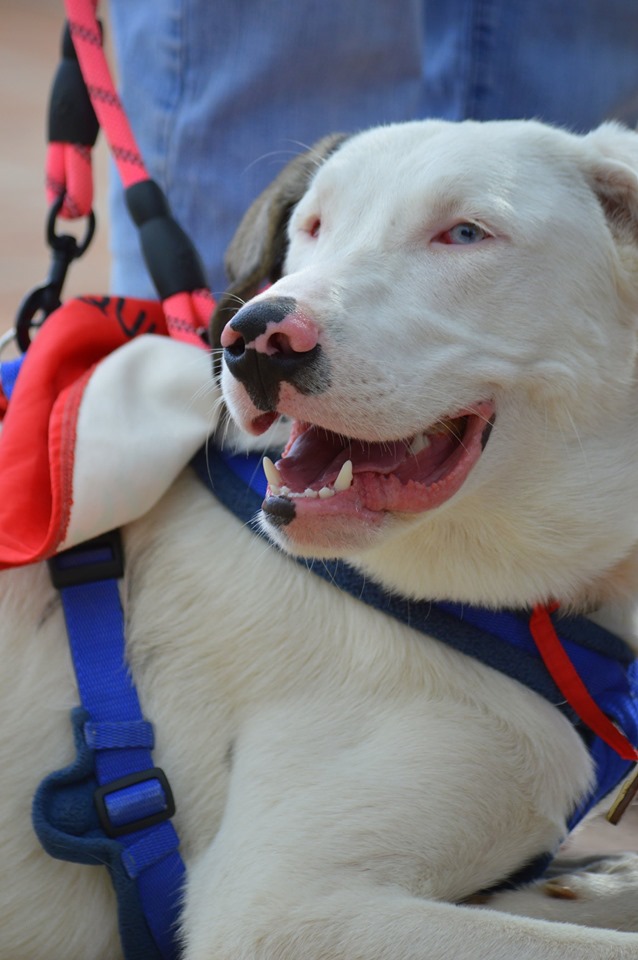 Vi får snart oversat internatets engelske version til dansk. 
Hi, my name is Vinnie. I'm a male white and black Mastin Type and I'm 9 months old. I'm expected to be a medium/large sized dog when I'm fully grown. I'm neutered. I'm good with other dogs and cats. As I'm still only young, I haven't spent much time with children yet. But I love to meet new friends and I'll be getting socialised with them soon so we'll keep you posted. I've had my vaccinations and have my chip and passport so I'm ready to travel when i have found my Fur-Ever Home . 
Vinnie was found on the 9th August in a very bad way. He was found in the countryside of Canillas de Aceituno covered in ticks and fleas. He was also very very thin and dehydrated. At first it was difficult to pin point Vinnie's age but a vet has now told us that he is approximately 6 months old. Also at first it was thought that he could be blind and deaf, his eyes were incredibly sore and red. Vinnie has now been to see a specialist eye vet in Malaga and it has been found that he is completely blind in his right eye and partially sighted in his left eye but this is now improving with daily medicated eye drops , his hearing is also improving on a daily basis. Vinnie`s blood has tested negative for all diseases.
Vinnie is currently in foster care with a behaviourist who will train Vinnie to help him cope with his disabilities. 
Har du tålmodigheden til forsætte den gode træning med Vinnie og er du klar på at han forsat skal lære de daglige ting og kan du tilbyde ham et godt hundeliv? Så send os en mail med lidt om dig selv, dine rammer osv. på mailen adoption@dfas.dk 
Hundene bliver vaccineret med standard vaccine (mod hundesyge, smitsom leverbetændelse, parvovirus, kennelhoste og Leptospirose) og har fået vaccine mod rabies. Hundene bliver ligeledes testet for Leishmania og giardia. Hunden får orme- og loppekur inden den forlader udlandet, har EU pas og er chipmærket. Ejer skal selv tilmelde hunden til hunderegisteret.